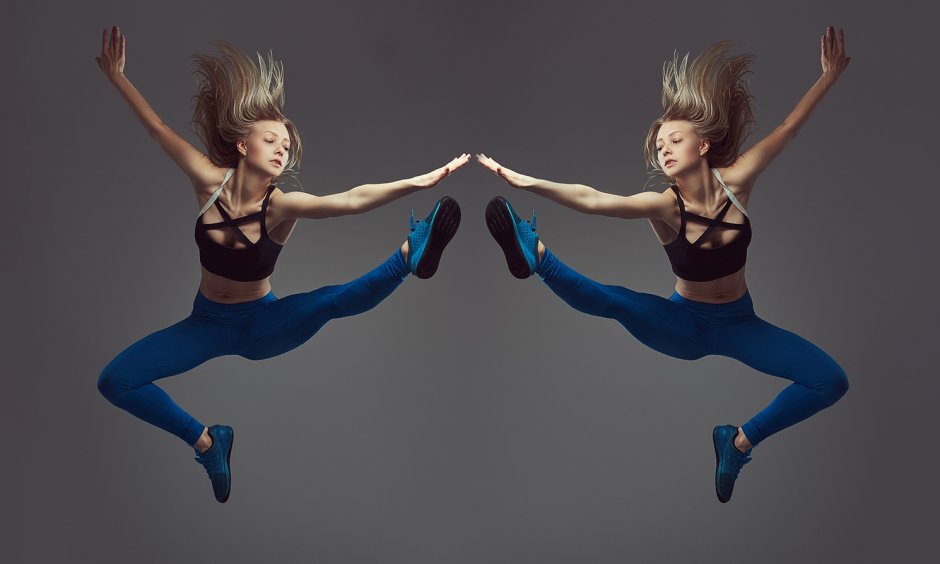 THE MOST DIVIDING FITNESS ACTIVITIES IN BARCELONA
Keeping up with the latest fitness activities will help you motivate and innovate in the gym
How little is left for summer to come! Surely many of you like to get fit every day of the year with the most advanced fitness activities, but when May arrives it seems that the countdown is more present than ever and the desire to exercise to look more fit becomes a necessity. We all want to be perfect and Metropolitan has the best services and activities to achieve it!

Did you know that in Gymnasiums Metropolitan de Barcelona you can find a wide fitness offer, with the funniest and most original classes so that you get in shape is the most enjoyable? In addition, they have such a variety of activities that everyone will find the class that best suits their needs: yoga, body pump, cycling, spinning, toning, meditation, taichi, aquagym, etc.

Whether you are a beginner or an expert in your favorite directed activity, at Metropolitan you can find sessions for all levels and you can choose the one that best suits your tastes and needs. And how our schedules are flexible, all those who wish to participate in any of our fitness activities can choose any time of the day, since there are classes conducted throughout the day, Saturdays and Sundays included.

Get rid of the stress of work in our cycling or body pump classes. Or reserve a moment of the day to relax in the sessions of Spring Yoga facing the sea or a relaxed aquagym class in one of its large swimming pools. In Metropolitan there are options for all tastes! And after giving everything in any of the activities that you have chosen, do not hesitate to take advantage of the Spa facilities and wellness, that will leave you as new after that beneficial release of toxins.

In addition, at Metropolitan they have the best fitness trainers, highly qualified for all types of people, willing to advise which activity best suits the objectives you want to achieve.

The most original yoga classes in Barcelona

Practice yoga regularly is an excellent way to relieve stress and tensions that we accumulate and that we invoice both physically and mentally. It is the ideal class for those who want to get fit in a less intensive way, although equally beneficial to health.

Not surprisingly, yoga has great benefits such as relieving muscle pain, improving concentration, and, according to a study published in "Medicine & Science in Sports & Exercise", helps maintain weight and burn about 500 calories per hour .

In Metropolitan have the yoga classes in Barcelona more varied and original, making the sessions in its extensive facilities with expert technicians and high quality materials. In addition, when the weather is right, Metropolitan organizes yoga sessions on the beach in Barcelona. A wonderful experience!

Fun is assured in the zumba classes

The Zumba is one of the disciplines of fitness with more followers, not only for the multiple benefits that this exercise entails but for the fun that implies get in shape dancing with the most current music.

Zumba is the mix of Latin sounds like salsa, merengue, flamenco or bachata, which combines entertainment, fitness and dance, to perform a different routine and get fit.

Dancing like Zumba gives great positive body results, because, in addition to providing physical well-being by eliminating body fat and keeping you in shape, it works like a natural antidepressant by the amount of endorphins that are secreted while practicing. Dancing sets in motion the heart, the lungs and the circulatory system in general. By having cardiac well-being, cholesterol, triglycerides and blood glucose levels are reduced. It is a very complete exercise!

Our teachers perform the most top choreographies of the moment, some inspired by dances of great stars of music, adjusting them to the clients according to the degree of intensity they wish to achieve. And in Metropolitan, Zumba classes adapt to all levels!

High intensity training with Cross Met

Classes for the toughest! With extensive sports equipment of the latest generation and the possibility of having a personal trainer (although they also have targeted classes), the Metropolitan Cross Met is the perfect exercise for those who wish to tone specific parts of their body.
In addition to the multiple benefits of Cross Met training, the sessions are full of dynamism, with circuits specially programmed for the enjoyment of all attendees, whatever their level. And the word boredom does not appear in the Metropolitan dictionary! In addition, the rooms are supervised by the fitness team of each center, so any questions are resolved ipso facto.

If you want to know more about this activity that is so fashionable, in the article "Cross Met, the success of functional training" you will find more detailed information about what the Cross Met is, what kind of benefits it has and why you should try it.

Pilates classes for all levels in Barcelona

The Pilates method has become a benchmark worldwide and a success in the Metropolitan gyms. With these sessions you will get a improvement of postural control with which you will strengthen the back and you will work the abdominal toning, among many other benefits. And it is a mistake to consider the Pilates an exercise only for relaxation or rehabilitation, since it serves as a basis for any type of sport or movement that you make in your day to day.

It also provides benefits such as increased flexibility, improvement in the strength and toning of the body, as well as the increase in energy and strengthening of the joints and muscles.

In fact, the Pilates method has become a world benchmark for body and mind training. Do not wait any longer and try some of the sessions at your nearest Metropolitan center! You will want to repeat!