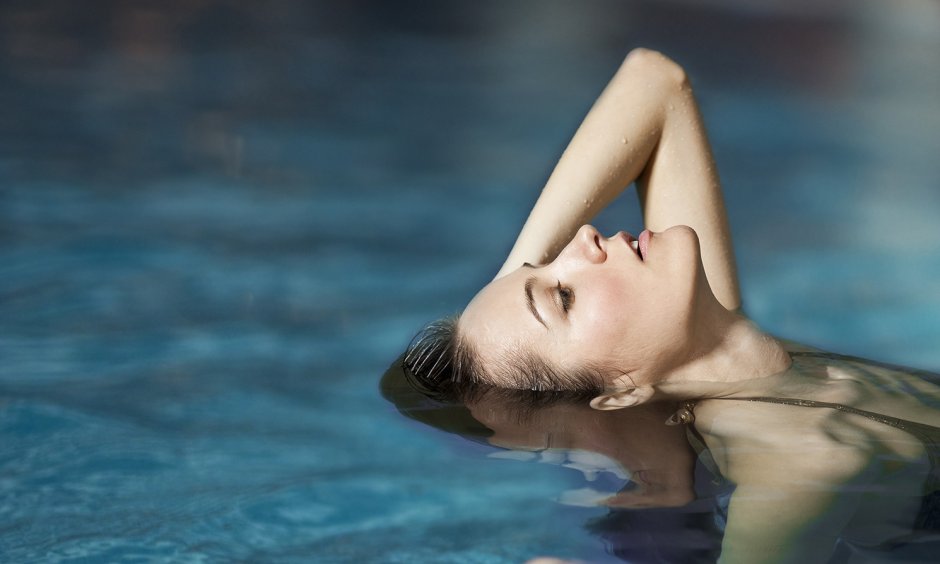 GYMNASES WITH SPA IN BARCELONA BY METROPOLITAN
Relaxing in the city is also possible with the Spas in Barcelona by Metropolitan
Metropolitan has several centers in Barcelona and Badalona with Innovative Spa facilities and water area where partners can enjoy a well-deserved rest after training.

There is nothing more comforting than relaxing after a long day of work and what better to do in your same center after an exercise session.

The variety of gyms with Spa of Metropolitan offer not only a complete area of ​​water and relaxation, but also have a wide range of beauty treatments and wellness as well as a recognized physiotherapy and osteopathy service.

Metropolitan is committed to the combination of sports services and those dedicated to health, beauty and relaxation, with the aim of achieving greater overall well-being. The attention to detail means that their clubs always have the latest trends in equipment, fitness facilities and beauty and wellness treatments.

The gyms have a complete spa circuit in Barcelona. From bubble banks to different types of showers, Turkish bath, sauna or whirlpool. Each area has some benefits that will help you improve your overall well-being!

Bubble banks, for example, stimulate arterial circulation, relax muscles and promote the elimination of toxins by opening pores. They are a natural remedy to combat fatigue and tension. The waterfalls produce an invigorating massage through the pressure of the water that stimulates blood circulation and has a relaxing effect.

The Spa area also has water beds and cervical jets where you can enjoy stimulating massage through the pressure exerted by the bubbles.

The Spa circuit also has different types of showers. The bithermal showerFor example, it consists of the sequential and alternating spraying of hot and cold water. Some of its benefits are the stimulation of the circulatory system, the toning of the nervous system and muscle relaxation.

Another option is the shower cube, which through the thermal impact of water at low temperature causes activation in the blood circulation, and has a stimulating effect.

Finally you can find the mist shower, with an enveloping effect of cold spray water that provides a sensation of freshness and helps to recover the temperature after using the therma or the steam bath. It also stimulates the blood supply without any temperature shock since it is water spray.

In these urban spas you can not miss the whirlpool, a classic water zone, highly recommended to combat stress, anxiety and insomnia. It has very positive effects for arterial circulation, favoring cardiac activity. It also contributes to the relaxation of the muscles and the elimination of toxins.

The sauna is one of the most popular areas of the Metropolitan Spa in Barcelona and its effects are equally well known. Helps improve circulation, as well as eliminate toxins. It cleanses the epidermis in depth, relieves pain, helps to fall asleep and notably improves breathing.

The variety of gyms with sauna They also tend to have a Turkish bath in that area, this also contributes to improving blood circulation, in addition to stimulating the nervous and hormonal systems. The revitalizing effect of the Turkish bath is evident since it achieves greater oxygenation of the skin and blood, which rejuvenates the tissues, thus delaying the aging process.

To cool off after a hot activity (sauna, Turkish bath ...) you can feel the cold ice with the ice fountain It provides a refreshing and invigorating feeling.

Finally, in the gyms with Metropolitan Spa, you will find the relaxation area where you can enjoy a moment of tranquility and serenity to achieve complete physical and mental well-being.

Metropolitan beauty center

In addition to the water area of ​​the Spa, the Metropolitan also carries out beauty treatments, always up-to-date with the latest news in equipment and massages.
Metropolitan unites quality, experience and service to offer innovative and effective treatments. To achieve the best results, the different Metropolitan departments work together, achieving greater effectiveness.

In beauty centers in Barcelona of Metropolitan there is a great offer facial, body treatments and wellness, always adjusting to the needs of customers and their specific diagnosis.

Facial treatments for example include radiofrequency apparatus, oxygen therapy, electrostimulation and mesotherapy, as well as hygiene, hydration routines, vitamins, specific anti-aging, anti-spots and peels.

The body treatments are very successfuleductors, cellulite, and firming, especially when good weather is approaching. With special focus on body appliances with lipoled, cyclone, vacumtherapy, radiofrequency or pressotherapy. But also other routines to prepare the skin such as peels, hydration with different techniques or vitamin C.

In each Metropolitan center you will find a wide variety of wellness treatments. From Swedish massages, sports, relaxing of various types, to lymphatic drainage, chocotherapy, hot stones and aromatherapy. A wide range of massages to achieve this precious relaxation and well-being.

Also, it is not necessary to be a Metropolitan member to enjoy this service. Everyone who wants to can enjoy the best wellness with the wellness treatments of the Metropolitan centers!

Diagnosis and treatments in physiotherapy and rehabilitation

The Metropolitan centers also have physiotherapy service that works with a set of therapeutic techniques to prevent or treat muscle and / or joint ailments.

Physiotherapy is the key to restoring and preserving health, especially when injuries have been suffered, through preventive treatment or personalized maintenance that may include techniques such as massage, stretching, neuromuscular bandages, dry needling, manipulations and mobilizations.

The key to the success of physiotherapy is the collaboration and multidisciplinary work with the fitness department, which allows adapting a specific plan for each situation and pathology, with the aim of minimizing possible injuries and guaranteeing a return to sports practice in a safe way and progressive.

Remember that you can find Gyms with Spa in Barcelona in the Metropolitan Sagrada Familia, Iradier, Balmes, Las Arenas, Galileo, Gran Vía and Badalona centers. Discover them!